Welcome!
We are more than simply a glorious consignment shop! From Fashions Shows to Bus Tours and Big Bag Sales and special events. We offer quality fashions to bring together the pieces that make a "look" you can cherish. Stop by for some retail therapy and personal attention from our experienced professional stylist staff who would love to help you pull your entire look together.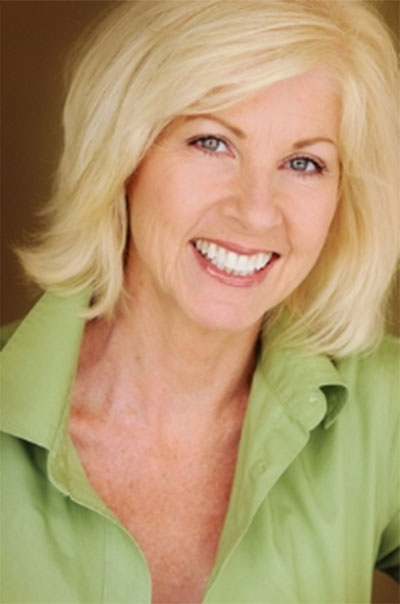 "We only select the best-of-the-best, because we believe you are worth nothing less."
Meet the Founder of Sweeet Repeeet
Thank you so much for visiting our web site. I hope that you like what you see so-much-so that you want to jump in your car to come visit the store. What a blessing it has been to open Sweeet Repeeet Consignment here in my home town of San Clemente. I've learned so much, and feel so blessed to have the support of my husband Bruce and my darling twin daughters Kinsley & Kaleigh who help at the store in-between their very busy schedules. I'm often asked how I got into the business, or if I owned other retail stores in the past. This is my first retail store, but I've held many jobs on my journey to get where I am today, both in retail as a Personal Shopper/Stylist and in the corporate arena teaching and training Corporate Image, Etiquette and Public Speaking workshops.
In 1985, after traveling several years throughout the United States leading business etiquette and corporate image workshops, I founded First Impressions, Orange County's first finishing school for adults and children. First Impressions was dedicated to enhancing the lives of others by helping them find their true image potential through various workshops, seminars and one-on-one consultations.
My speaking engagements and personal shopping clientele include Fortune 500 companies, executives, doctors, lawyers, college professors, and private institutions. As a former "Personal Shopper" and Corporate Image trainer for Nordstrom and Bloomingdales, I also conducted many of their outside workshops and continue to work closely with Nordstrom today. I have been on both radio and television, and have held various beauty pageant titles during my journey.
I look forward to meeting you in the store. Please tell us that you visited & liked our site and we will give you 10% off your first purchase.
God Bless.
Kimberly